Who, How, When, Why...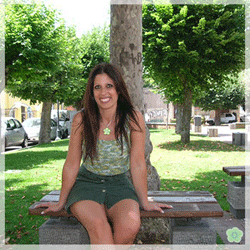 Hi everybody and welcome to Zuccheropoli, the outmost creation of mine!
Zuccheropoli was born in January 2005, but everything has started in the unforgettable far away 1989!
In that period I started collecting my first sugar sachets. Little by little, my sugar sachets have become 10, 20, 100, 1.000 ........and now........
The idea is a never ending passion, a past time, a mania, you know !
All my friends, relatives and acquaintaces, are there.
Without them Zuccheropoli wouldn't have been realized and wouldn't exist!
But now it is something real, concrete, something you can touch and see! It's my "living creature", you know wath I mean?
The "my" friends have given their own personal tribute to my dream; they those, who when on holidays, have taken me back sugar sackets from different countries!
The atmosphere which pervades such a magic world, Zuccheropoli, is that sense of human friendship that I'd like to breathe and feel everywhere in our world.
Now Zuccheropoli is a reality and all of you could become protagonist and will help this dream to grow.